PAI Group are delighted to have been awarded the title of Samsung Smart Signage Reseller.
The accolade comes as a result of the company's sheer volume of sales for the 12-month period of January 2016 – December 2016.
PAI Group's digital display/signage sales were particularly strong in the retail and corporate sectors throughout the year, with largescale installations and audio-visual schemes completed across the UK and mainland Europe.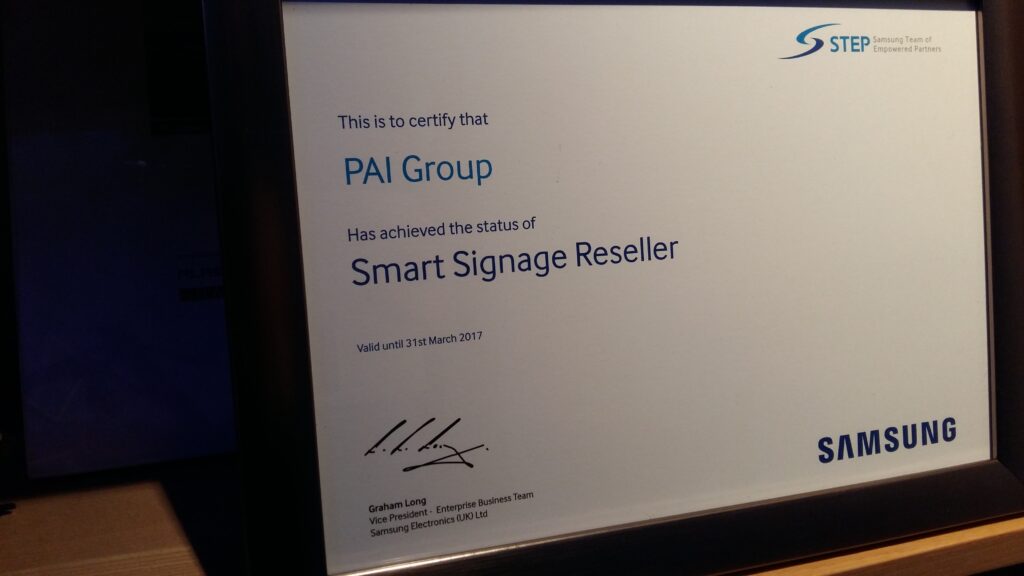 Gerry Goss (AV Reseller Sales Manager) is pictured presenting the award to Technical Director and Key Retail Account Manager, Andy Bonehill at our Llanelli headquarters.
For more information on our retail projects and services, please visit http://retail.paigroup.com.