PAI has added a new store installation to the 130+ already completed for longstanding retail client, DFS.
The site in Barrow-in-Furness, Cumbria is the first completely new store to be delivered recently, although PAI provides continued install support for the ongoing refresh at other locations.
DFS Barrow-in-Furness benefits from a showpiece 86" LG display just inside the store entrance, coupled with additional 65" Samsung displays positioned at other strategic locations.
In keeping with the remainder of the DFS store estate, the staff benefit from the industry leading, integrated e-commerce tool developed by PAI and their partners Signogy – 'DFS Swoosh'.
This integrated digital signage and sales tool has been built from the ground up, to synchronise the client's own sales and product data into an innovative and user friendly sales app – allowing store staff to quickly access product information as they assist customers.
The app is also fully 'omnichannel', connecting DFS' website to allow customers to begin their journey online, instore or switch between the two, recalling their product selections in personalised baskets.
In the store itself, sales staff build a visualisation of the customer's chosen product configuration and can then 'swoosh' this from their tablet to a nearby screen, while the customer relaxes in comfort and enjoys a brew.
The custom e-commerce solution provided by PAI is also deeply integrated with DFS' CRM solution, allowing their sales teams to follow up on every lead. Once customers have made their choice in Swoosh, the order can be seamlessly transferred to DFS' order building system to complete the transaction.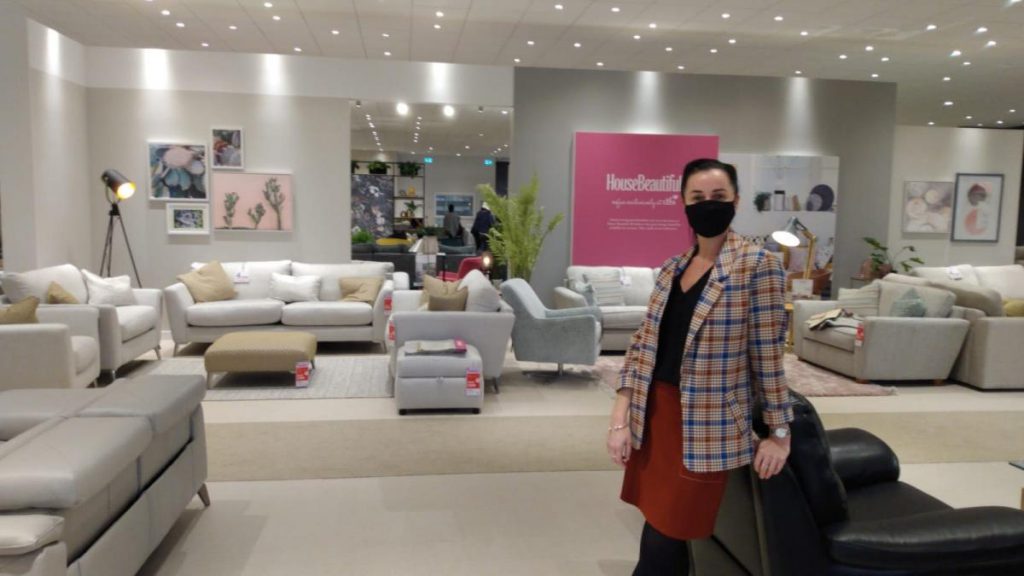 This is yet another project that PAI has delivered in a 'COVID secure' manner.
Upon completion, the store benefitted further due to the tight integration between the Swoosh e-commerce system and the client's training teams, such that as stores had to go into lockdown, store staff received training through the Swoosh / digital signage solution to enable them to repurpose to support the business in different ways.
As with all other DFS stores and sites, the completed project in Barrow-in-Furness is operated, managed and supported by PAI's network operations, content management, proactive and reactive remote and onsite support teams to ensure continuous, seamless operation.
Images: NWE Mail