PAI has enhanced a key meeting room space at the European headquarters of a leading auto parts manufacturer, with the integration of audio-visual and video conferencing solutions.
Based at Capel Hendre Industrial Estate in Ammanford, Carmarthenshire since 1999, Mitsui Components Europe Ltd manufactures locking mechanisms for the global automotive industry.
They required improved facilities for multimedia presentation and communications with their colleagues in China, India, Japan, Mexico and the USA.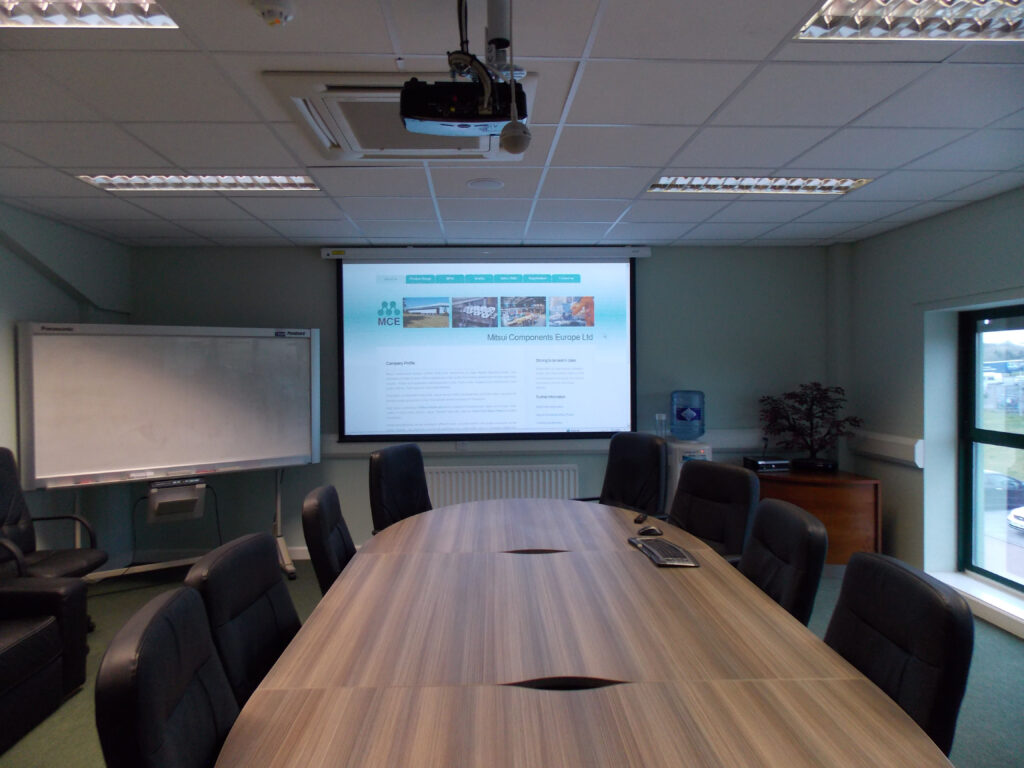 PAI specified and installed a 4500 lumen WXGA projector, featuring two VGA inputs and one HDMI input, which projects onto a 2.4m x 1.5m retractable electric screen.
One VGA input was connected to the existing network PC in situ, whilst the second VGA and HDMI input were facilitated via a dado mounted connection point at the rear of the room, providing local connection of laptop computers and HD devices.
Audio was improved with the introduction of a slave audio amplifier, which is fed by the projector output and controlled via either the projector remote control or control system. The HDMI audio is de-embedded and relayed via recessed ceiling loudspeakers.
For video conferencing, we integrated a Polycom HDX 7000 Series telepresence system, including an EagleEye 720 camera, HDX codec and ceiling microphone.
This was paired with a 60" Sharp LED TV, delivering high-definition natural communication in 1080p resolution and with crystal-clear audio.